With over 1,000 members, CyberForum is the largest regionally active high-tech entrepreneur network in Europe. From start-ups and software companies to experienced entrepreneurs and international information technology providers to research institutions and universities - CyberForum brings them all together. According to the principle "from the network for the network", the association, which has won several prestigious awards, is, among other things, an important platform around the topic of networking, where above all the exchange of experience, knowledge, contacts and ideas is the focus.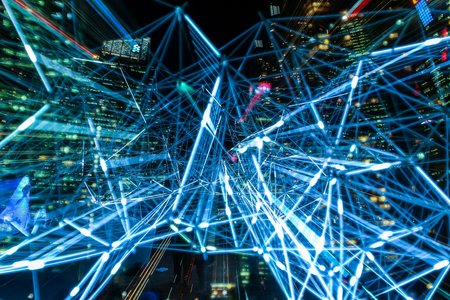 The OpenIT 2.0 project
The OpenIT 2.0 project was carried out as part of the "Integration through Qualification (IQ)" funding programme. The funding programme aimed to sustainably improve the labour market integration of adults with a migration background and was funded by the Federal Ministry of Labour and Social Affairs (Bundesministeriums für Arbeit und Soziales, BMAS) and the European Social Fund (Europäische Sozialfond, ESF). Partners in the implementation were the Federal Ministry of Education and Research (Bundesministerium für Bildung und Forschung, BMBF) and the Federal Employment Agency (Bundesagentur für Arbeit, BA).
The OpenIT project was aimed specifically at applicants who had obtained an academic IT degree abroad. The participants were supported in gaining a foothold in the German labour market through individual, tailor-made qualifications and a job-related German course.
Cooperation of the CyberForum and parsQube
Scrum workshops
Since agile methods are becoming increasingly important, especially in the field of software development, the participants were also offered several days of workshops on agile project management as part of the OpenIT project. These were conducted and led by Agile Coach Mehrshad Zaeri Esfahni and Lisa Kohler. The workshops focused on topics such as:
What is agile?
What are the differences between agile and classic project management?
The Scrum framework: artefacts, roles & events
After the participants had been taught these topics theoretically, they had to immerse themselves in the process as a Scrum team, create their own user stories and tasks and plan a sprint.
Training and consulting in the field of object-oriented programming
Furthermore, we were allowed to advise and support the Cyberforum and its clients in the area of data processing using modern technologies and platforms (e.g. Java).
Statements of our clients - Mrs. Dörte Schäfer (project manager at CyberForum):
"Mr. Zaeri held several trainings for Object Oriented Programming with Java and Scrum at our company.

Despite the very different starting levels of the participants, Mr. Zaeri managed to pick them up accordingly and to considerably expand their specialist knowledge with high motivation, professional passion and personal commitment! We are looking forward to further cooperation!"